This is a list of the parts that I got for this upgrade. I'm a cheap bastard so I wasen't about to pay $500+ for all of this
'04 Mach 1 calipers- $110.00
'99-04 Cobra brake rotors Front+Rear
Powerstop kenetic
(Slotted, Cross Drilled, Zinc Plated)+Powerstop evolution ceramic pads $160.00
Caliper Hardware $8.00
Cobra Brake Caliper Brackets $FREE (Stressfull to get though)
Stainless Brake Hose's $60.00
Total $338.00
Best Part Coming in under the $400 budget I told my wife it would cost.
The Rotor package that I got was from Brakmotive on ebay. They always have deals going.
Key thing to remember. After I buy the rear brackets I will have still less then what everyone wants to just do the fronts plus upgraded rotors and pads.
The old rotors versus the new ones.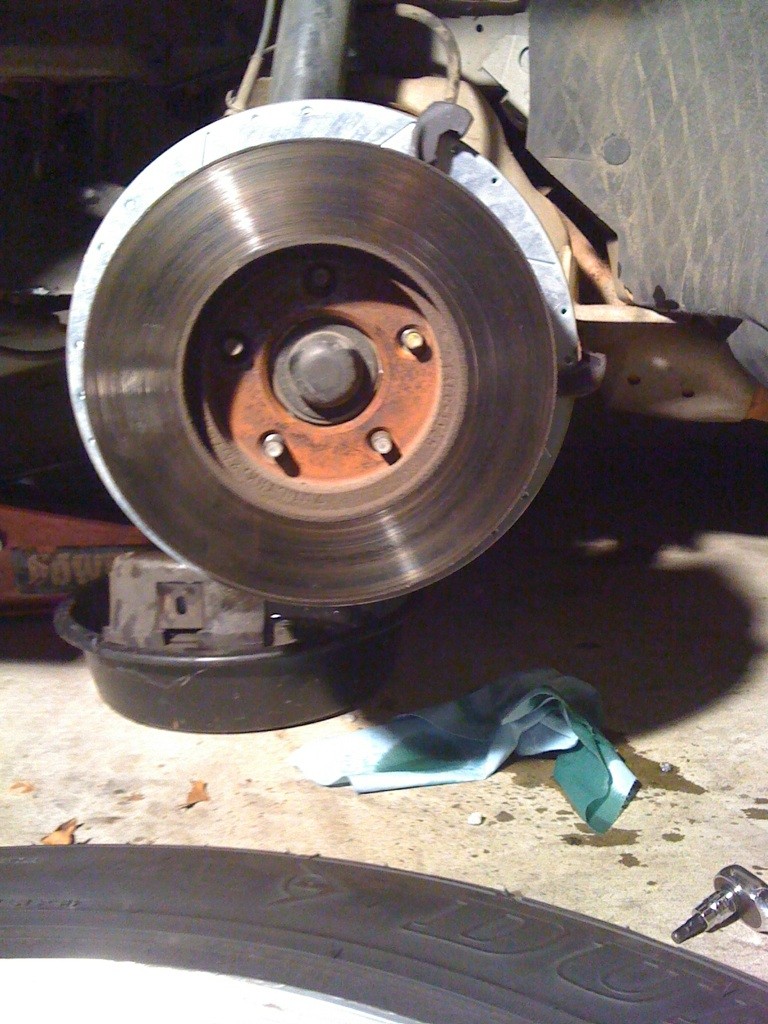 Almost there.

All done.